FIND OUT WHY YOU SHOULD BUY THE BOOK


Why Abdominal Acupuncture?
Abdominal Acupuncture (AA) is an incredibly powerful yet extremely gentle treatment. It utilises some of the most influential points of the body, many of which are situated around the (lower) Dantian, where the Jing, Essence and Yuan Qi reside.
It is an easy system to learn and with some time and effort will allow you to treat almost any painful condition effectively. The majority of your clients will prefer this system as it is so gentle, they will be amazed at how fast their pain is ameliorated and will be delighted with the wide range of other benefits that AA will achieve for them.
AA is

Powerful and Gentle.
Treats many conditions

or painful areas at once such as

Fibromyalgia

.
Abdominal acupuncture gives

rapid comprehensive and long term results

.
Most

Clients prefer

this almost

painless system

.
Easy to learn

can be mastered in a short period of time.
Gives a

more diverse

range of side

benefits

.
Is

less likely to aggravate painful conditions

.
Can be used as a

stand – alone or combined with other treatments

.
Why This Book?
An English Language First… This Comprehensive Guide for students and practitioners is the ultimate path to understanding and using Abdominal Acupuncture.
Mastering the Art of Abdominal Acupuncture is the first-of-its-kind to teach the powerful art of Abdominal Acupuncture (Fu Zhen).
One of the most revered and successful acupuncture systems in China, AA is relatively rarely or not as commonly used in the Western World. The reason for this is primarily due to an absence of professional knowledge and teaching expertise outside Asia.
Now this book changes all that.
Abdominal Acupuncture (Fu Zhen) is both a truly potent yet remarkably painless treatment, and in acquiring know-how and confidence in AA you will not only delight your clientele but gain an exceptional edge over your competition in the TCM field.
With 15 years of clinical and teaching experience behind him, author Dave Shipsey offers you a unique insight into the history and rationale of this ancient medicinal art. By following the simple step-by-step chapters in the Kindle book, you will quickly and efficiently learn to treat even the most painful and complex conditions with success.
Through this book you will:
· Gain a deep comprehension of how this system works on many diverse levels
· Be guided through the process of using Abdominal Acupuncture in a logical, easy to follow manner
· Master a number of possible treatment options for a wide variety of painful conditions
· Be taught to confidently locate AA points using two different methods
· Benefit from real-world examples of how AA can be used to ameliorate pain and wow clients
· Be given the tools and understanding to confidently formulate your own prescriptions
· Learn from detailed descriptions and over 120 illustrations of points, prescriptions, functions and depths for best therapeutic results.
"I have come across a few books in my many journeys to China that focused on abdominal acupuncture, and by far this book surpasses those writings … I can say professionally this is a must have book to help your medical practice and make your medical library complete" – Dr. Ryan Pedersen, DOM, L.Ac. CMT
So, don't delay – buy this ebook now!
If you're an acupuncture student, practitioner or just genuinely interested in the culture of Traditional Chinese Medicine, you can either gain a new appreciation of this extraordinary system of acupuncture or use it to develop a unique selling point in your own clinical practice.
Buy The Book for €24.97 + shipping
LEARN MORE WITH A HANDS-ON TRAINING COURSE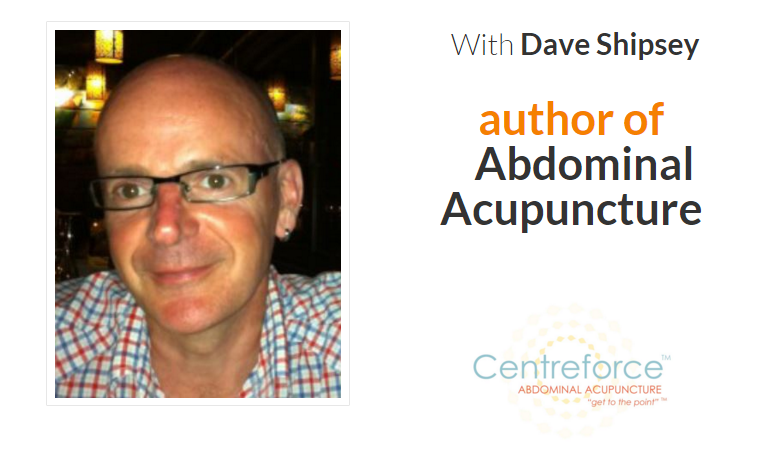 Dave Shipsey's course was friendly & well – paced, with excellent material and content. Inspiring stuff which I shall practice and use.

Jonathan Clogstoun – Willmott (Edinburgh)

Good building of study material and clear story from the first minute. It's a good course which will make me a better abdominal acupuncturist. Thanks Dave

Marlies van Rijssel (Nederlands)

Excellent, very well presented, superb case studies / explanation.

Had a treatment in the class by Dave for a right medial torn Menicus with chronic osteoarthritis (idiopathic), lateral numbness after surgery with dull ache – after treatment numbness has completely dissipated ; also the dull ache pain has dissipated.

Joanna Riddell (Ireland)

Very practical course. I feel very confident to try this abdominal acupuncture out at my practice. Top job done Dave!! You truly master the Art.

 

The course was a balanced mix of practice and theory / explanation. Dave is very knowledgeable and approachable. I learned a technique that I am confident I can use correctly and get immediate results. A course that is well worth attending.

 
Sydney, Australia Training Course
March 17\18\19 – 2017
Three Day Intensive Workshop